Here are some new profiles of  Village Telco entrepreneurship from around the world.  Village Telco is growing now from many small deployments of 5-15 Mesh Potatoes to larger deployments of 50-200 units.  Here are a few examples.
Jorge is based in Fusagasugá, Colombia which is just outside of the capital Bogotá.  While there is Internet, phone and mobile services in the city itself, service in the surrounding hills is variable. Jorge has found a niche business in providing service to those whom geography has excluded from access.  Currently Jorge has deployed 50 Mesh Potatoes in one community and 30 in another.
Jose runs a small wireless ISP in Puerto Rico.  In central Puerto Rico, fixed line services are often in need of repair and mobile service is often limited due to the mountainous nature of the region.  Jose has deployed 83 Mesh Potatoes and has plans to extend services to 10 pueblos in the central Puerto Rican region.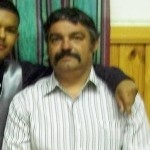 Wayne lives in Kranshoek in the Eastern Cape of South Africa.  Kranshoek is not far outside Plettenburg Bay, a popular holiday destination in  South Africa, yet until recently Kranshoek had no Internet connectivity.  That was until Wayne negotiated a wireless backhaul link with an ISP and began to deploy a combination of Mesh Potatoes and Ubiquiti wireless nodes to create the Kransmesh.  He currently has over 30 nodes in the network and plans to deploy another 30 very shortly.